Welcome to the My Neighborhood News Network. Here's what you should know about our community's longest-running, local online news source.
Mission statement: To create a financially sustainable nonprofit news organization focused on civic education and engagement for all stakeholders — including those who have been traditionally underrepresented — and finding solutions for issues that matter to our communities.
Community owned: The My Neighborhood News Network, which includes My Edmonds News, MLTnews and Lynnwood Today, is supported by tax-deductible reader and corporate donations, online sponsorship and grants.
History: The roots of the My Neighborhood News Network were established in May 2009, when Mountlake Terrace resident Dustin DeKoekkoek founded MLTnews. In October 2009, Edmonds resident Teresa Wippel started My Edmonds News and a year later, in 2010, Lynnwood resident Mike Murphy founded Lynnwood Today. Over the course of the next few years, Wippel acquired the Mountlake Terrace and Lynnwood websites from their respective founders, placing them under the My Neighborhood News Network (MNNN) umbrella.
In 2022, Wippel began exploring the idea of converting MNNN to a 501(c)(3) nonprofit, to ensure long-term sustainability for South Snohomish County's longest-running online news source. MNNN received its nonprofit status from the IRS in March 2023 (federal tax ID 88-3919841).
Wippel now serves as the president and CEO of the My Neighborhood News Network, which is governed by an all-volunteer board of directors.
WATCH: Teresa Wippel's 2020 TEDX talk on the important role readers play in the survival of journalism.
How to submit news, photos and letters
We accept submissions regarding news, events and issues, including letters to the editor and opinion pieces, that are related to residents and businesses in the communities of Brier, Edmonds, Lynnwood, Mountlake Terrace, Woodway and nearby unincorporated areas (basically the footprint of the Edmonds School District).
Our guidelines for submitting news and photos
If you have news of an event you would like us to publicize or if you have a story idea for us to follow up on, here's the best way to submit:
Send an email to myedmondsnews@gmail.com. Make sure to include all information regarding your event — consider the who, what, when, where, why and how. If there are event sponsors that you want highlighted, please list them in the email.
An official press release is not necessary, but if you have one, either 1) copy and paste the content directly into the email or 2) send a Word document attachment. Do not send a PDF, as that format is difficult to manage and often the formatting does not transfer correctly.
Photos or images can either be embedded into a Word document or attached separately. Low-resolution photos are fine since we are a digital publication. If you have trouble sending a photo file because it's too large, it's larger than we need — resize it before sending. Please send a caption describing the image that includes, if appropriate, the date and location where it was taken.
Fliers of events are OK to send if they provide additional background information on the event.
Do not assume that a Facebook event listing alone will suffice for getting the word out. While these are helpful for reaching Facebook followers, keep in mind that not everyone has Facebook. We don't always see information on Facebook either, and we may miss pertinent details if the only way you announce your event is via Facebook. If you want to ensure we capture your event properly, send us an email at myedmondsnews@gmail.com with the information to be included.
Our guidelines for submitting letters to the editor
Letters to the editor must be labeled as such and signed by an individual that includes city of residence.
There is a limit of 250 words for all letters to the editor.
We do accept letters from organizations but they must include the signature of an individual representative or representatives, noting they are writing on behalf of the organization.
We do not accept letters to the editor endorsing political candidates or ballot measures once ballots have been mailed for an election.
We can't run photos or other images with letters to the editor.
We welcome a wide range of viewpoints to be expressed in letters to the editor. However, we reserve the right to work with the author to ensure that letters submitted contain factual information and links to legitimate websites. The publisher makes the final decision on whether to publish any submitted letter, and reserves the right to remove and/or edit letters.
If you have questions about other types of submissions not covered here, please email Publisher Teresa Wippel at teresa@myedmondsnews.com.
Contributors
Reporters/photographers
Misha Carter
A native of Anchorage, Alaska, Misha Carter attended the drama program at Seattle's Cornish College of the Performing Arts and is founder of the non-profit Carter Karate Institute of Peace in memory of her parents. She has dedicated her life to obliterating human injustice with her gifts for writing, photography, martial arts, and theater. A long-time Edmonds resident, she is a published author of books that include The Criminal Color, Blood White Dream of the Buffalo, and Wisdom of the Tiger.
Jasmine Contreras-Lewis
General assignment reporter Jasmine Contreras-Lewis grew up in Mesa, Arizona, Contreras-Lewis has lived in Edmonds for five years. She graduated from Shoreline Community College, where she wrote for and managed the student newspaper, The Ebbtide. Contreras-Lewis loves the arts and frequently paints. She enjoys gardening and "solving the little mysteries that pop up in everyday life."
Larry Vogel
Larry Vogel covers a full range of community news and events for My Edmonds News, MLTnews and Lynnwood Today, and has also authored a number of in-depth investigative reports. Larry also serves on the Edmonds Historic Preservation Commission, including three years as commission chair.
Julia Wiese
Edmonds resident Julia Wiese is a general assignment photographer who particularly enjoys shooting nature images. She and her husband Jon love to travel to get nature photos, and have been to the Galapagos; South Africa to photograph the big five; South America, including cruising the Amazon River and fishing for piranhas; and to Alaska to photograph bears.
Columnists
Deborah Binder, Restaurant News/Healthy Eating columnist
Deborah Binder is a foodie who loves to cook from scratch and share her experiments with her family and friends. She attended culinary school on the East Coast and freelances around town for local chefs. Her current interest in food is learning to eat for health and wellness, while at the same time enjoying the pleasures of the table. As Julia Child once said, "Everything in moderation including butter."
Elizabeth Murray, Art Beat columnist
Elizabeth Murray is a freelance writer thankful to call Edmonds home. When she's not busy wrangling her two kids (and husband), you can find her playing ukulele and singing with The Band LeLe.
Jennifer Marx, Edmonds Kind of Play/Playtime columnist
Jen Marx, an Edmonds mom of two boys, is always looking for a fun place to take the kids that makes them tired enough to go to bed on time.
Kelsey Nelson, Under the Weather columnist
A graduate of Lynnwood High School, Kelsie Nelson is a meteorologist and University of Washington graduate who lives in Kenmore. After writing weather blogs as a KOMO News intern, she discovered a passion for writing about weather.
Remembering two valued contributors we lost in 2023
Bob Throndsen, general assignment reporter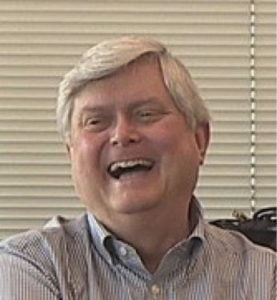 Betty Lou Gaeng, Looking Back columnist
My Neighborhood News Network Code of Conduct
By registering to post on our websites, you agree to abide by this Code of Conduct. While our code is in fact a set of guidelines, any deliberate violation of the following points – especially those that harm other members – will result in a loss of site privileges.
My Edmonds News users agree to not do the following:
– plagiarize the work of others, fail to acknowledge source material, or use images that belong to others without their permission;
– abuse, threaten or verbally attack other members, individuals or staff. We do not tolerate bullies, and we'll do our best to spot them and get rid of them;
– post libelous, obscene or pornographic material or content that contains racist, sexist, homophobic and other slurs;
– deliberately post stories that are untrue, false or misleading or that make false representations about the poster him/herself;
Our readers will:
– be accountable for stories they post and follow up by correcting known errors;
– resist attacks, insults and threats and instead remain civil and focused on the ideas being presented rather than the individuals expressing them;
– promote interactivity and dialogue that supports real community collaboration;
– avoid the use of ALL CAPS in their comments as that is seen by others as shouting. At a maximum, we request no more than three ALL CAPS word per comment.
Our anti-flaming/baiting policy:
According to Wikipedia, "Flaming is the hostile and insulting interaction between Internet users. An Internet user typically generates a flame response to other posts or users posting on a site, and is usually not constructive, does not clarify a discussion, and does not persuade others. Sometimes, flamers attempt to assert their authority, or establish a position of superiority over other users."
Flamers tend to end conversations by entering them; they create a hostile environment in which real discourse is quashed in favor of insults and abuse. Deciding who is or isn't a flamer, and how that contributor will be handled, is at the final and sole discretion of My Neighborhood News Network staff.
Once a user has been pinpointed as a flamer, (one or more instances of obvious flaming, and/or reported flaming from other site users), the following steps will be taken:
1. Send the user a warning indicating that they're at risk of forfeiting their membership. Sometimes we may also or instead post a comment in response to the comment in question.
2. Observe the user for signs of reform or response. Should the user reform or respond and apologize, they will be given another chance.
3. Should he or she ignore staff or continue the behavior, we will block him/her from posting to the site without further notice. All decisions will be at the sole discretion of the Editor.
Remember the golden rule: Treat others as you wish to be treated.
This Code of Conduct is based on guidelines established at NowPublic.com

All works on this website are licensed under a Creative Commons Attribution 4.0 International License.